Alqahtani maritime and Tuboscope joint venture is the premier provider of internal tubular coatings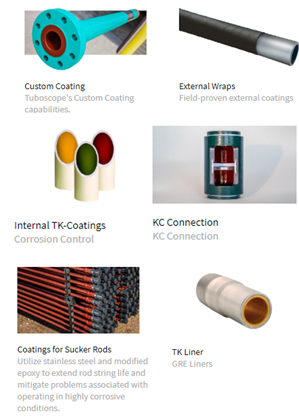 in the Kingdom, our extensive line of Tube-Kote coatings are designed to address the operating needs of every type of oilfield environment our coatings are applied in liquid or powder form over our proprietary primers to deliver maximum adhesion and superior downhole performance.
Complementing our internal coatings we offer TK™-Liner, a high performance protective lining system suitable for (corrosive) production, injection/disposal and flow line applications.
Our external wrap systems include Tubo-Wrap™ for OCTG, a high performance external coating field proven for its resiliency, and wear-resistance while maintaining a high temperature corrosion protection.
Accurate coating selection is critical. Beginning with a coating recommendation form, we analyze your specific well conditions and work closely with you to determine the best coating for your application.
For More information please visit:
https://www.nov.com/about/our-business-units/tuboscope